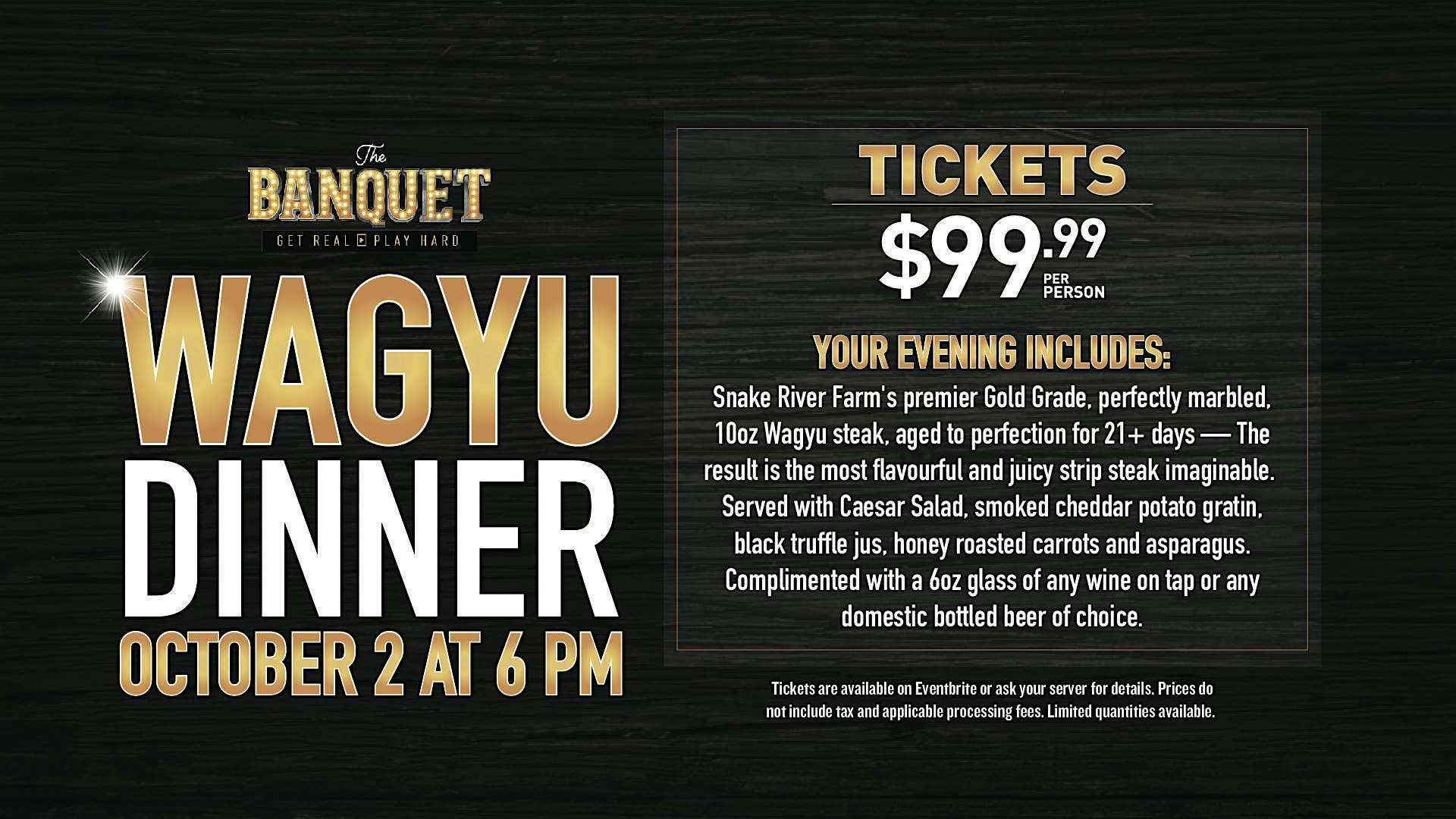 Events
Wagyu Dinner
Come on down to The Banquet to try out some Waygu Steak!
Snake River Farm's premier Gold Grade, perfectly marbled, 10oz Wagyu steak, aged to perfection for 21+ days — The result is the most flavourful and juicy strip steak imaginable.
Served with Caesar Salad, smoked cheddar potato gratin, black truffle jus, honey roasted carrots, and asparagus. Complimented with a 6oz glass of any wine on tap or any domestic bottled beer of choice.
Date: October 2, 2020
Time: 6:00pm
#thebanquetbar #wagyusteak #wagyu