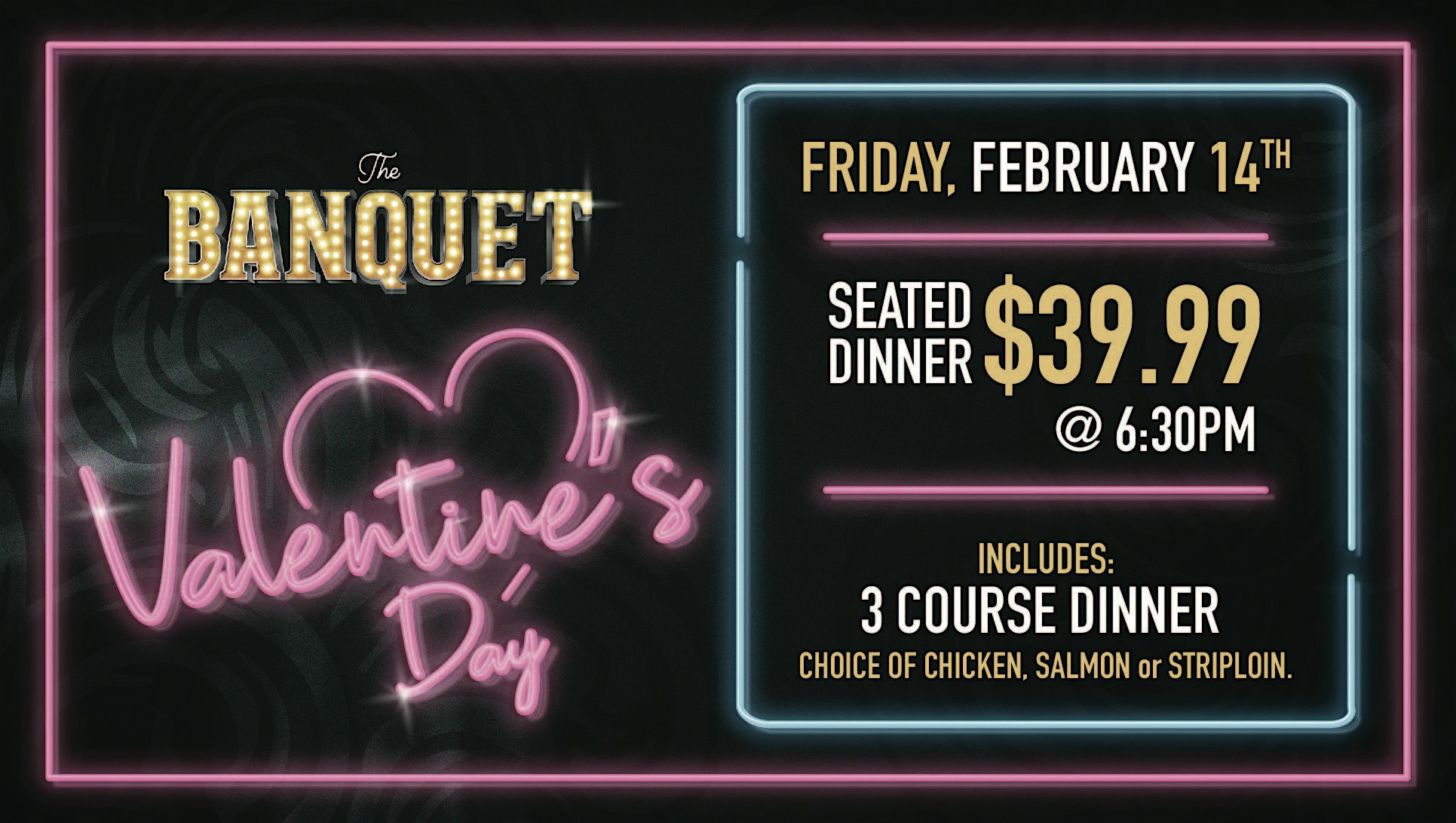 Events
The Banquet Valentine's Day Dinner
Join us at The Banquet for Valentine's Day!
TICKETS AVAILABLE FOR: Friday, February 14, 2020
Location: 155 Eagle Ridge Blvd, Fort McMurray, AB T9K 2Z7
Seated Dinner:
Start time: 6:30pm
Price: $39.99
You have the choice between the following Entree options for your seated dinner:
- Chicken
- California Cut Strip
- Salmon
When you buy your ticket, please ensure that you choose the correct dinner that you'd prefer!
FULL MENU:
Starters:
Roasted root vegetable salad, with ricotta & a lemon vinaigrette
OR
Tomato bisque with grilled cheese fingers
Mains:
Prosciutto-wrapped chicken with a mushroom risotto & demi-glace.
OR
Pan-seared salmon, with roasted leeks & carrots, parsnip puree and a beurre rouge.
OR
California cut strip, Boursin mashed potatoes, grilled asparagus and a port peppercorn sauce.
Desserts:
Strawberry shortcake
OR
Vanilla crème brûlée with double chocolate Oreo cookies.
ON SPECIAL:
$5.99 - 1 oz Spiked Jammers
$6.99 - 2 Fish tacos