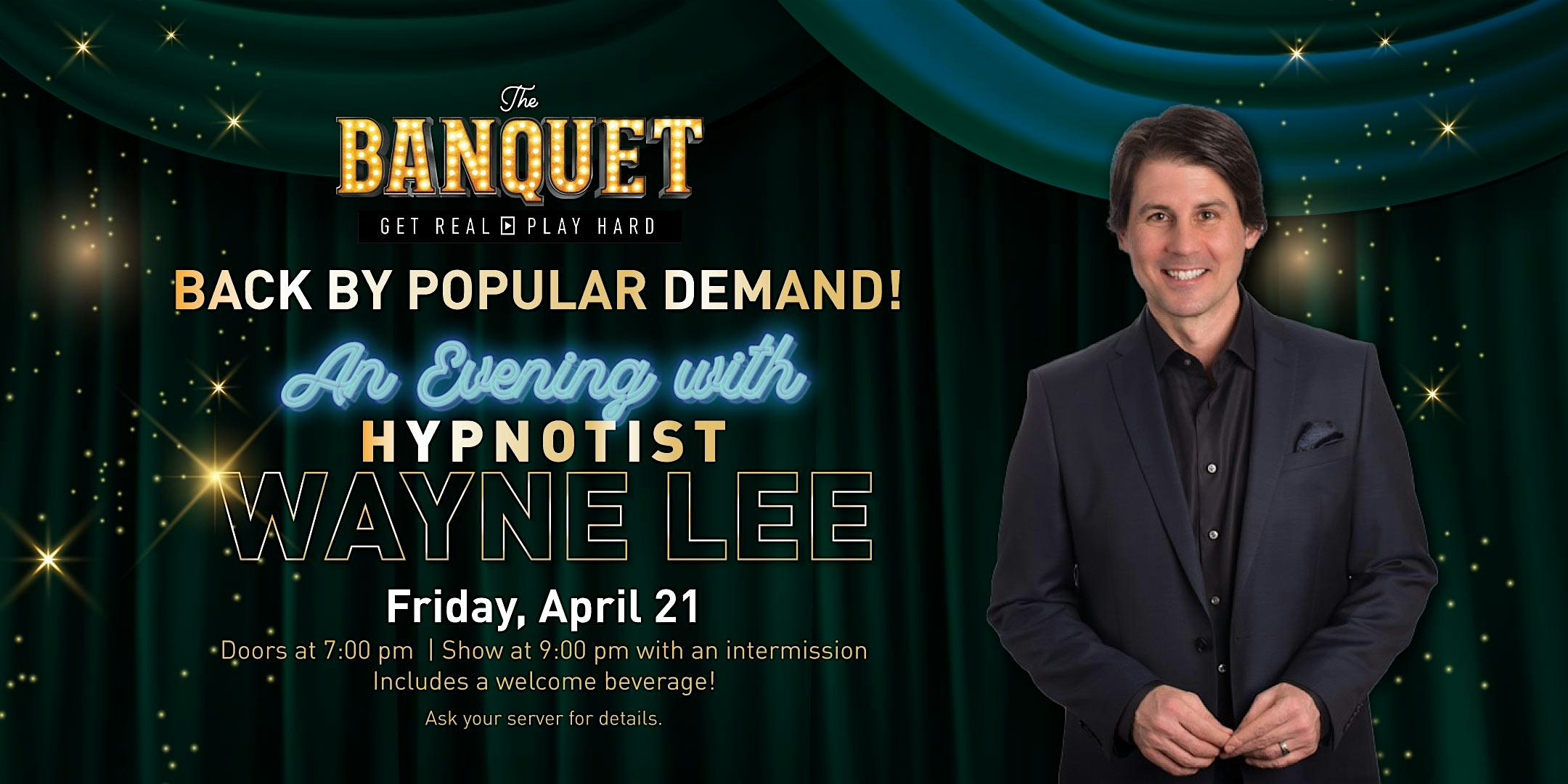 Events
Hypnotist Wayne Lee – Back by popular demand!
In this follow-up to his sold-out show, Wayne Lee stuns audiences with the power of the uninhibited human mind. Join us as we welcome back Wayne Lee for one more night of incredible showmanship and gut-splitting laughter!
TICKETS:
General Admission - Entry for one (1), including a welcome beverage!
$39.99 per person (plus taxes & fees)
OR
VIP Table featuring exclusive seating and a bottle of house champagne for your table!
$49.99 per person (plus taxes & fees)
Available for groups of 4 or 6.
--
Reservations are recommended for this event. After securing your tickets, give us a call at (587) 686-7220.