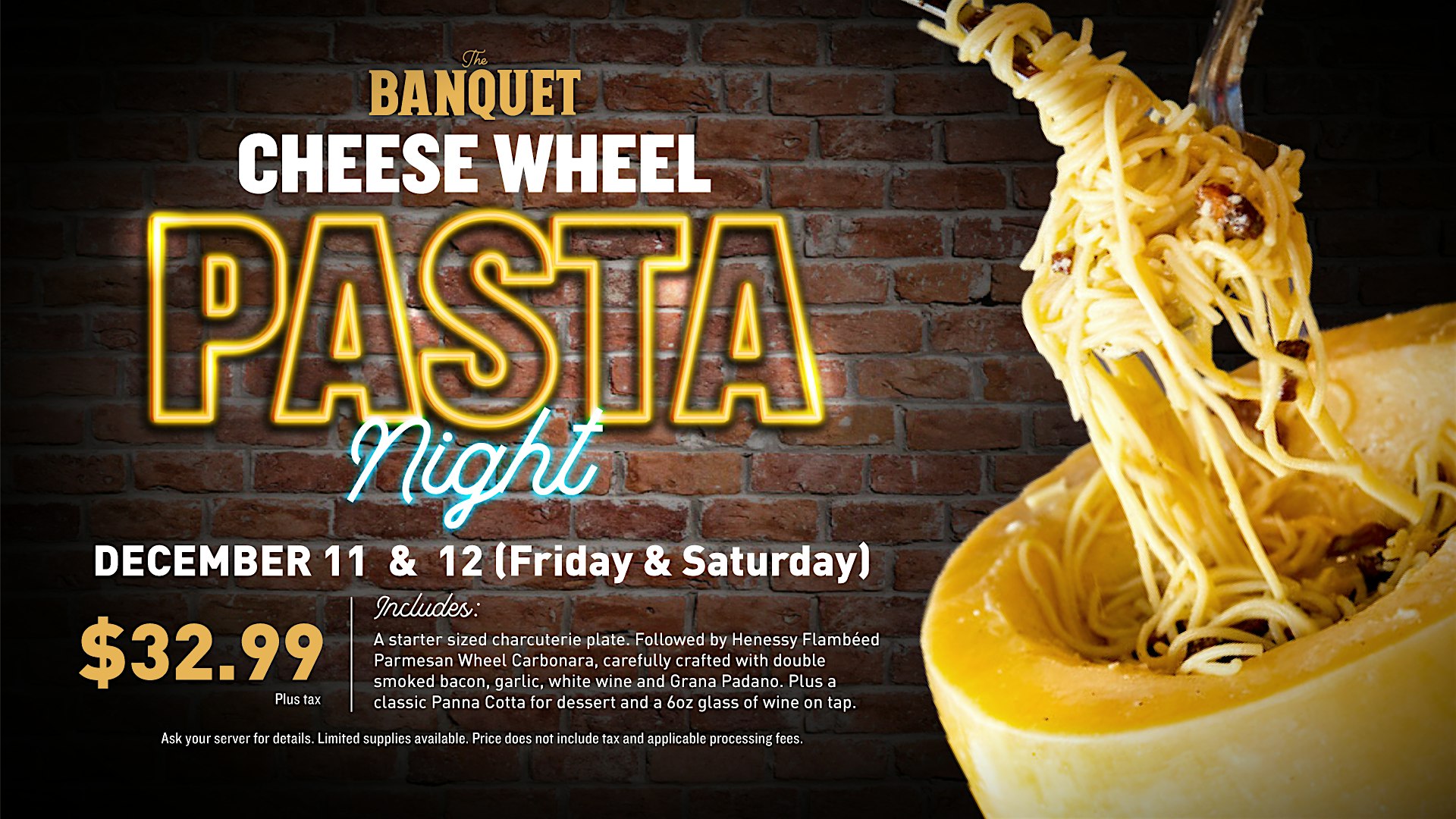 Events
Cheese Wheel Pasta Night
Come on down to The Banquet for Cheese Wheel Pasta Dinner On Dec 11th or 12th!
Seatings start around 6 PM.
Tickets:
$32.99 per ticket (plus fees)
INCLUDED IN TICKET:
Starter: Small charcuterie plate.
Entree: Hennessy Flambéed Parmesan Wheel Carbonara, carefully crafted with double smoked bacon, garlic, white wine, and Grana Padano.
Dessert: A Classic Panna Cotta.
The meal also includes a 6oz glass of wine on tap!
-
Very limited amount of spots available! Only 50 tickets.
Tickets will be sold on Eventbrite and in store.
-
#thebanquetbar #ymm #fortmcmurray #cheesewheelpastanight